With a Kiss and a Bang / ATTAK & tind Screen Print Poster Collab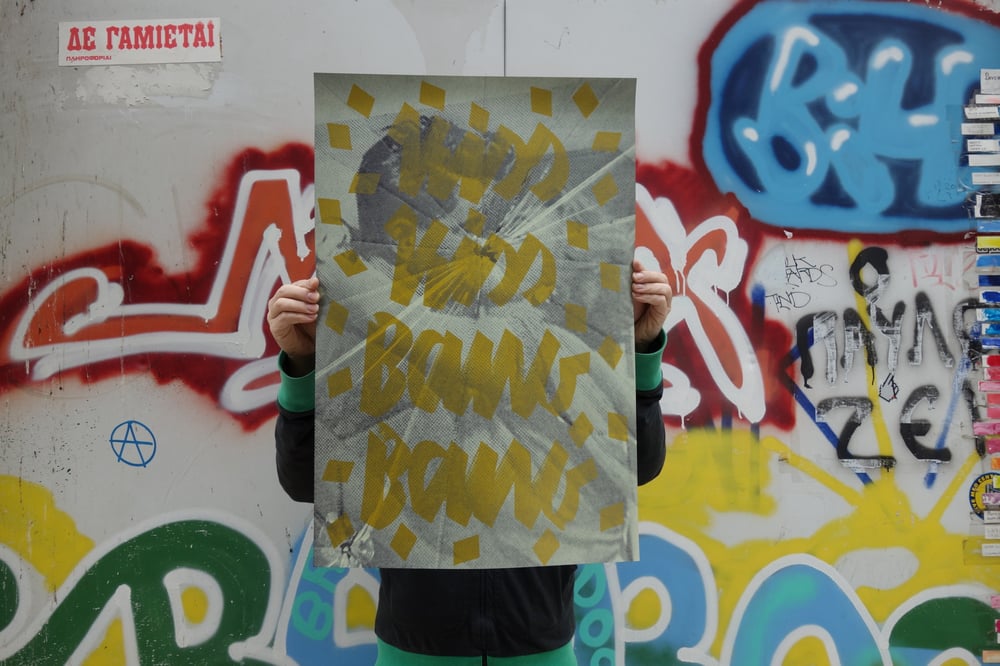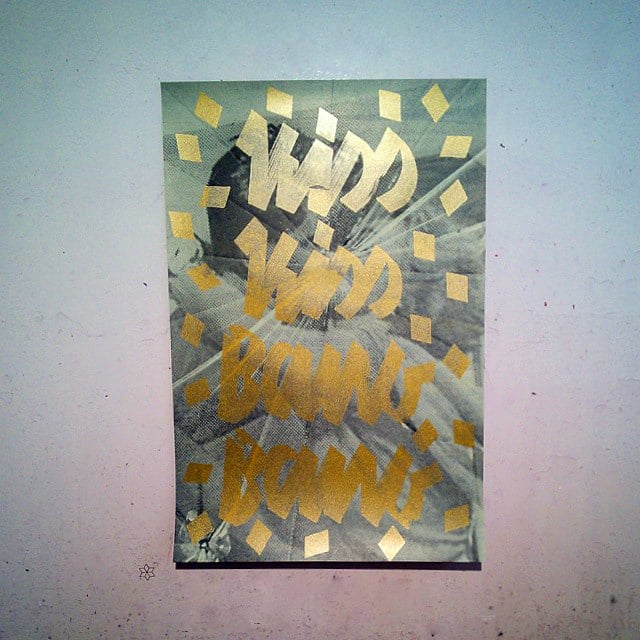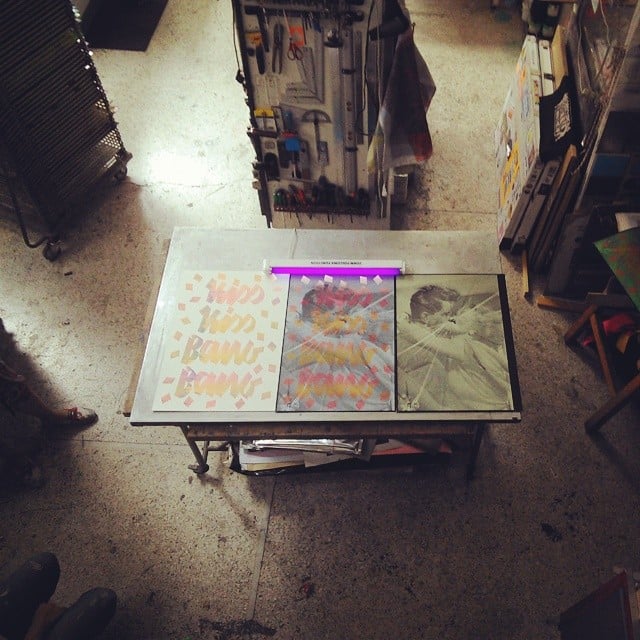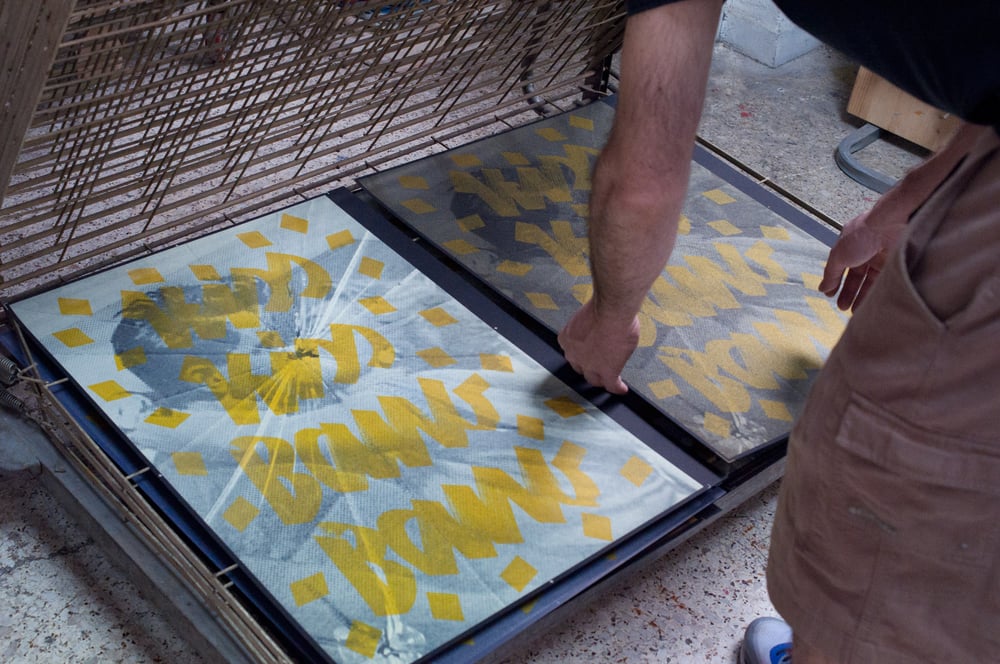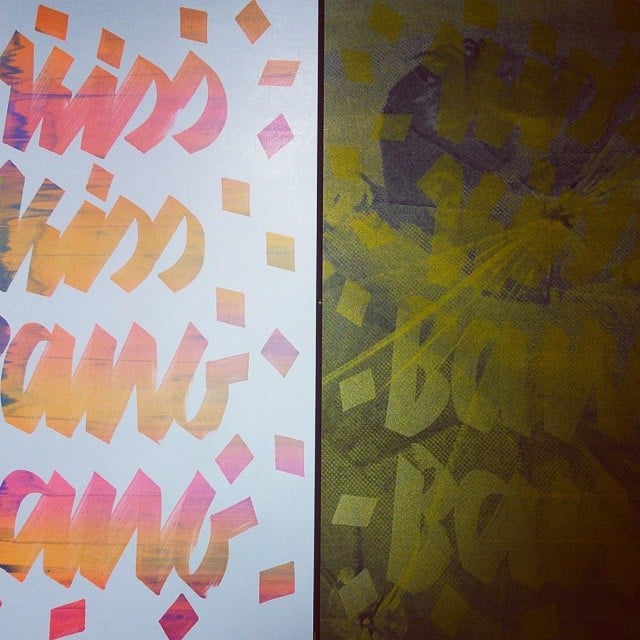 Screen Printing Unites / Peace, Love and Silkscreen
We had the honor & pleasure to collaborate with ATTAK duo, one of our favorite design & print studio.
The first layer was created by us and ATTAK proposed and created a new image to serve as a second layer.
Designed by both tind (1st layer) and ATTAK (2nd layer)
Screen Printed by tind.
50 x 70 cm / 2 color screen print / 2014
All prints are random (we choose for you)
You can find see the full presentation here.
You can find the print version of Attak here.
Shipping will take place every end of the week.
Packs are signed for, packing is to our best intentions.
There is no insurance, nor refund in case of loss or crushed pack.
If you require special handling and shipping please request.
You can also use the option to "collect on delivery" if you are based in Greece, just email us at [email protected] .