Undulation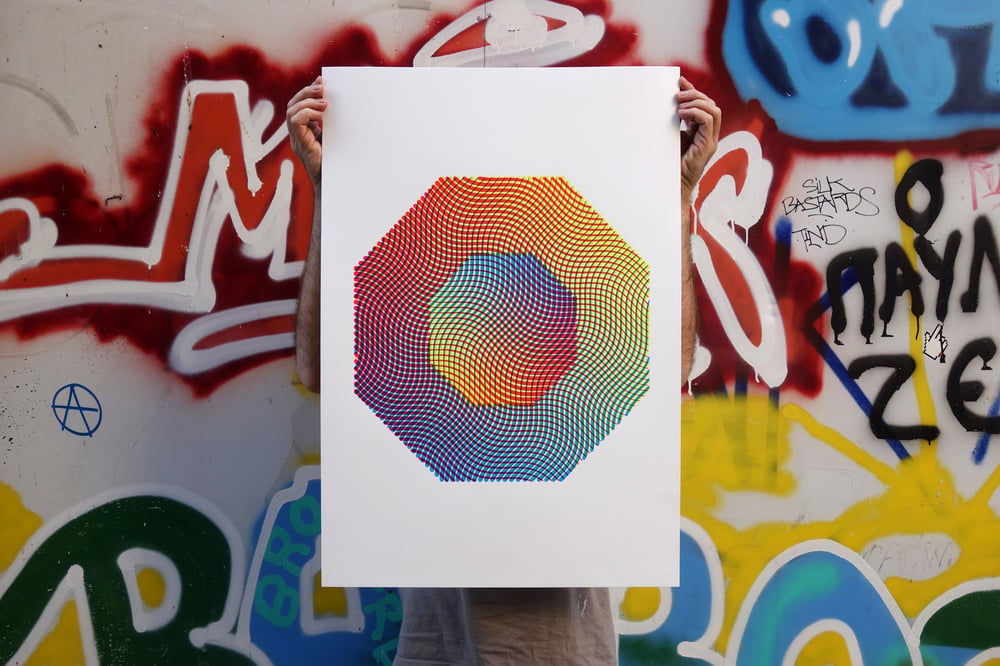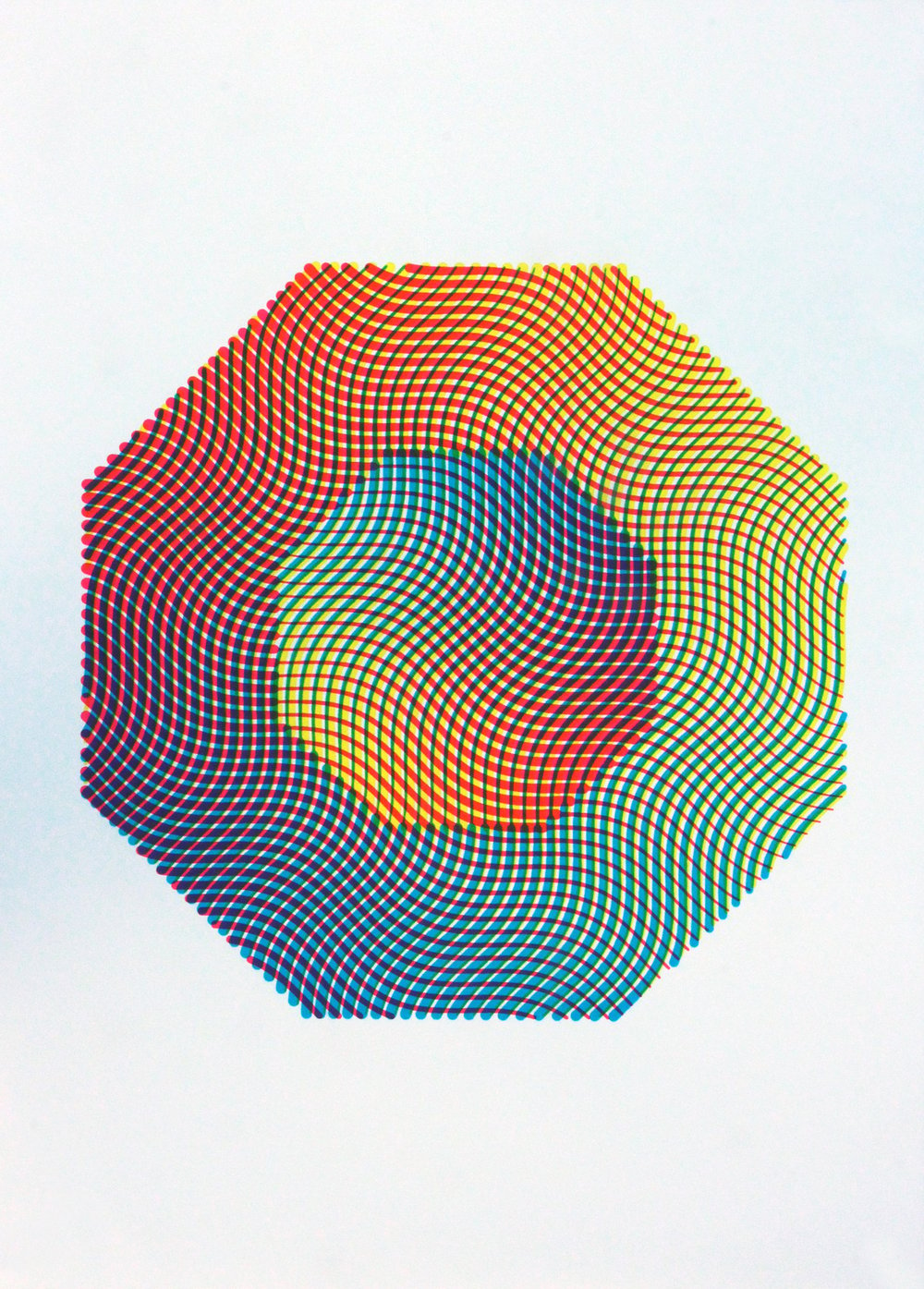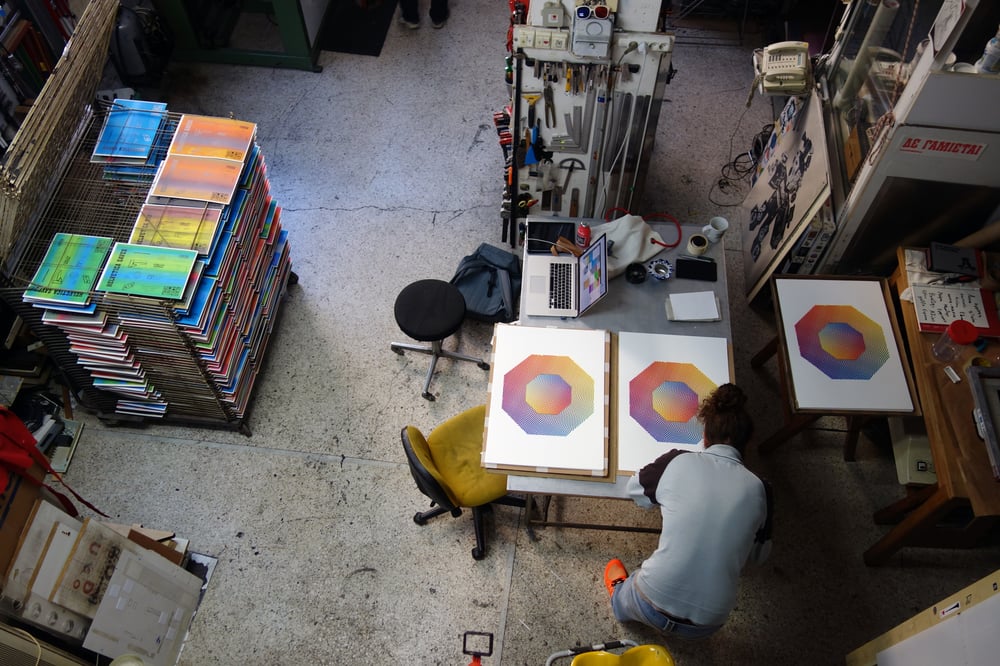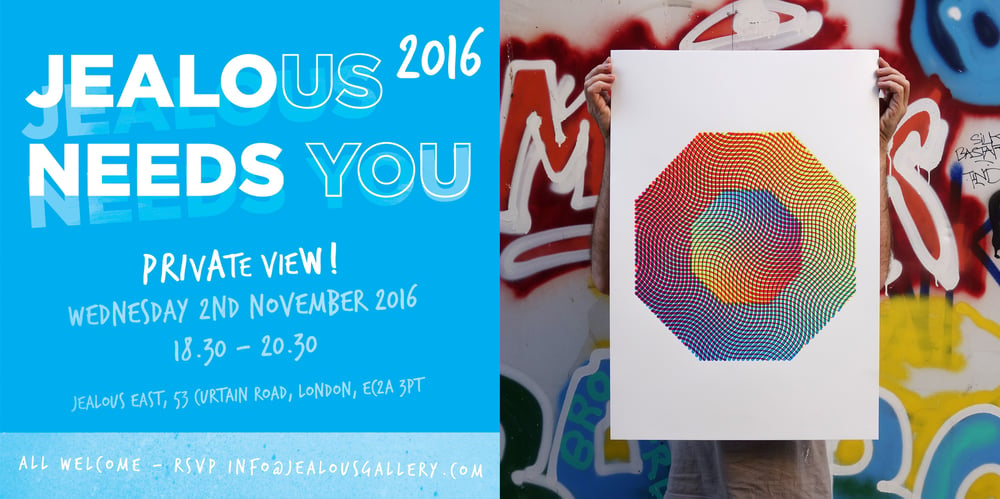 Undulation, part of the 2016 'Jealous Needs You' project.
3 Colour Screenprint on Somerset Satin 300gsm Paper 50x 70 cm (19,7 x 27,5 inches). Edition of 36. Signed in pencil by the artist. 2016.
Designed by Manolis Angelakis / Tind Silkscreen with visual basic (vba) custom macro tools programmed by Chrisanthos Angelakis.
Screen printed by the lovely people at Jealous.