The Peacock and the Night Crow / Silkscreen Poster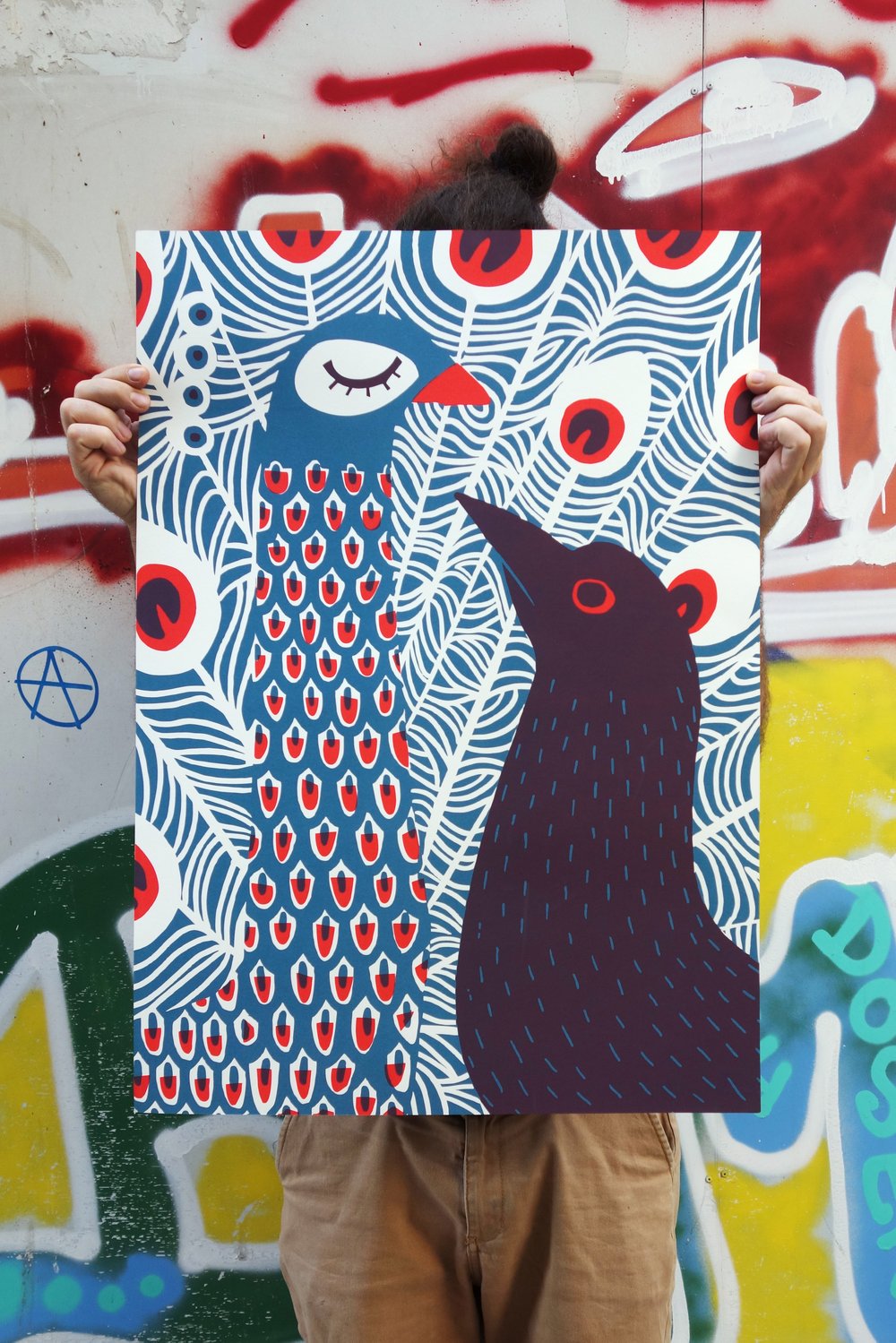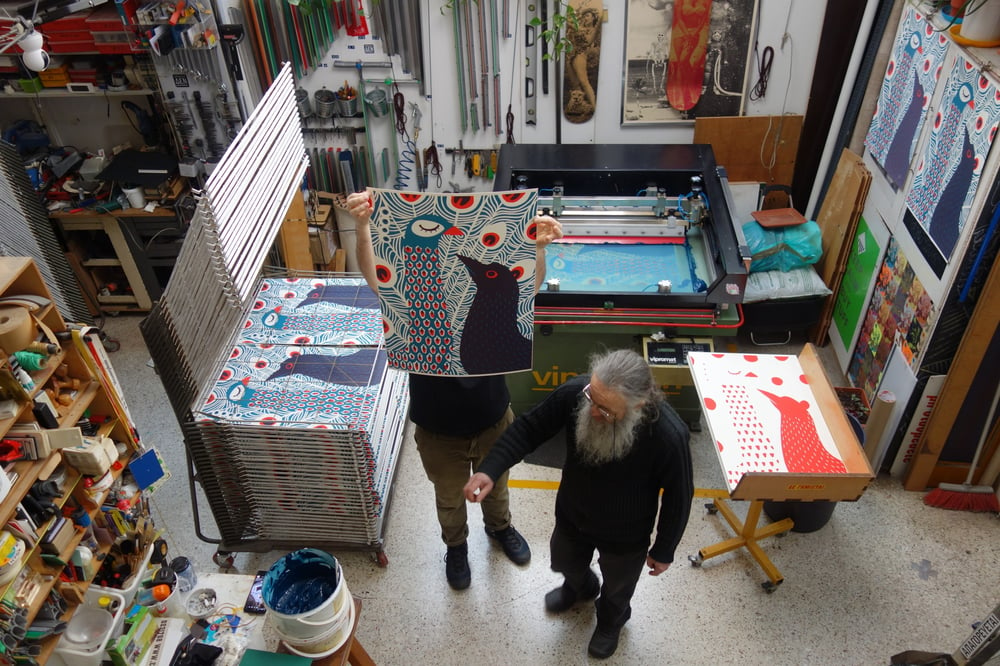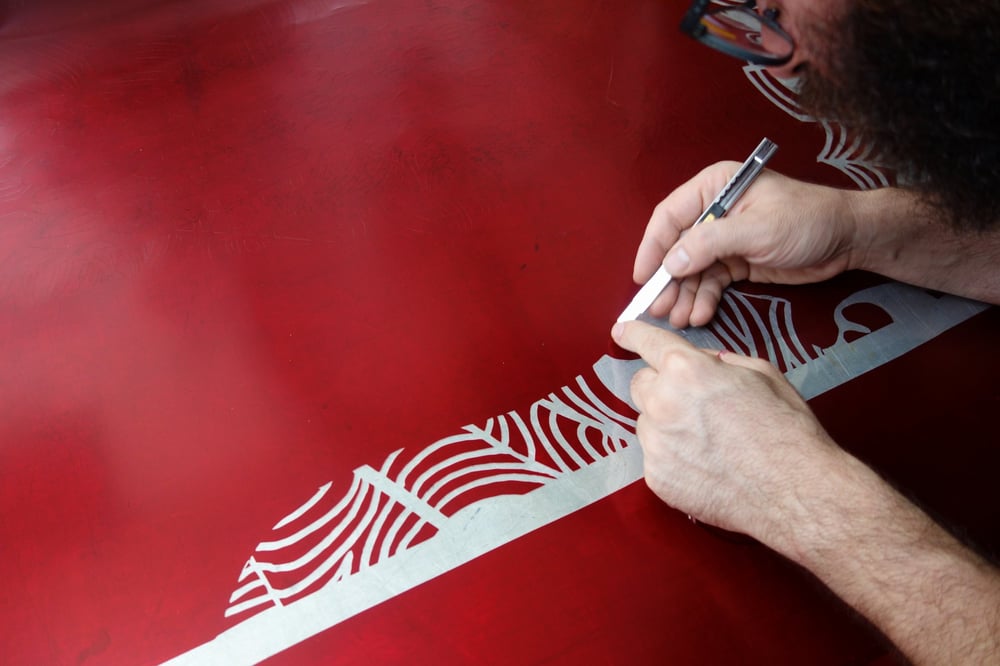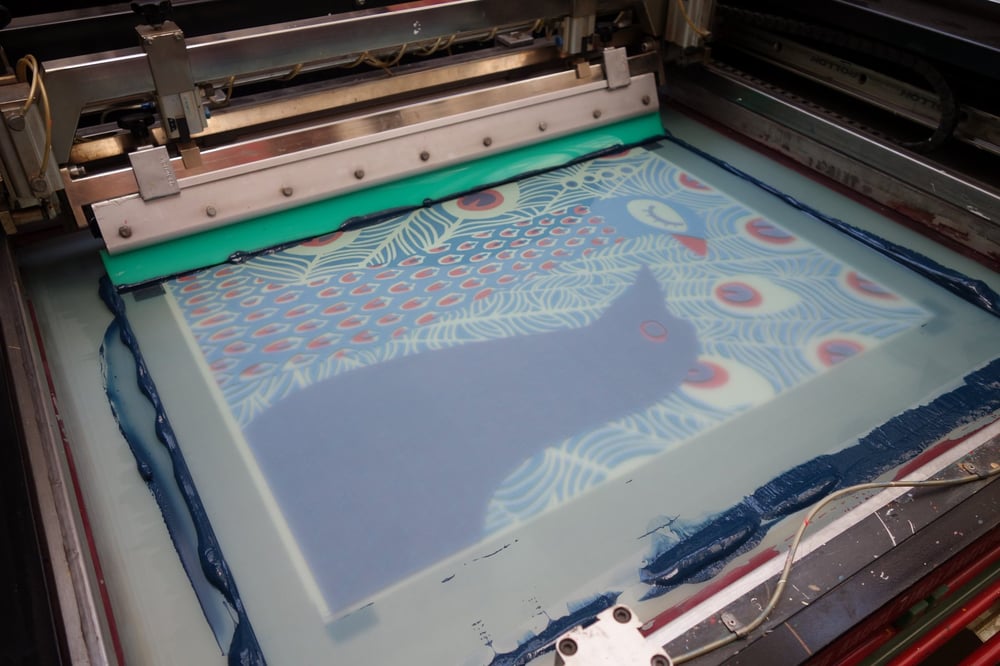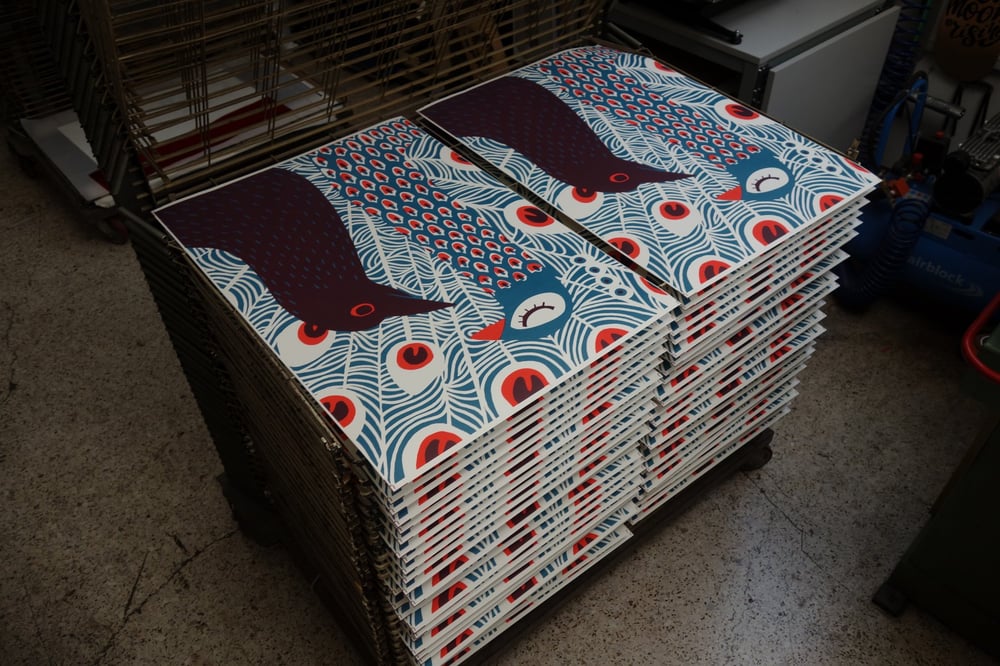 What dreams may come.
Screen printed poster on Munken Print Cream 300gsm / second edition / 2 colors / 50 x 70 cm / Edition of 100. Signed in pencil by the artist. 2022. (first edition 2018)
Aesop Project 5 years in the making with Marietta Kallona, Costas Theoxaris, Vassilis P. Georgiou and Chris Angelakis.
Illustrated by Costas Theoxaris
Screen printed by Chris and Manolis Angelakis / tind
Packs are sent registered via courier for domestic orders and via post for international orders. If you require special or different handling and shipping please request.
The Peacock and the Night Crow / Silkscreen Poster