Peace, Love and Silkscreen.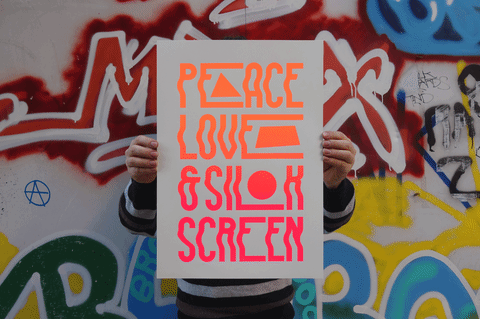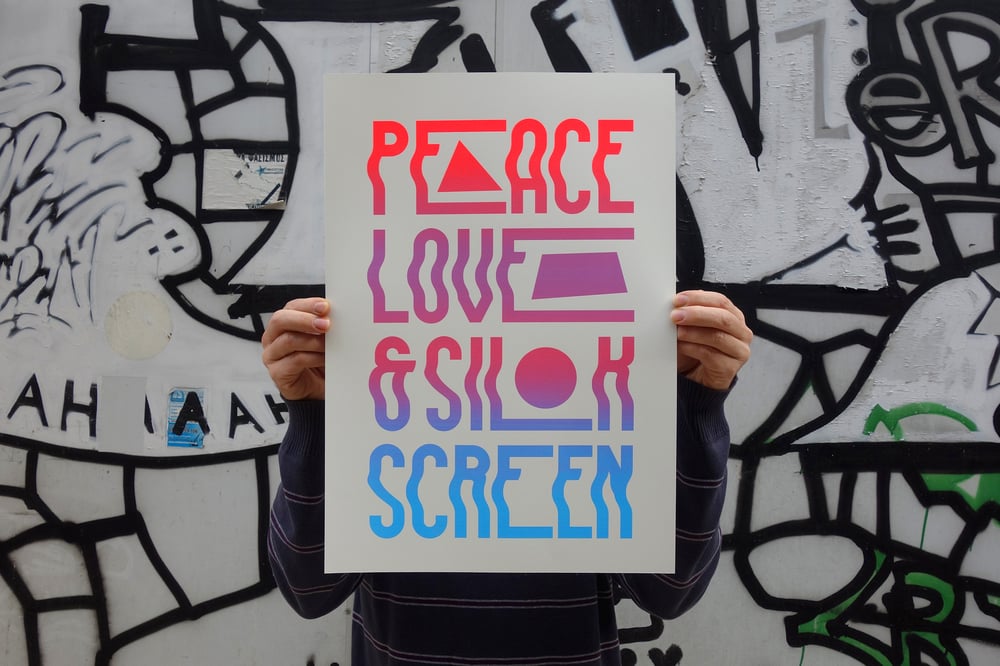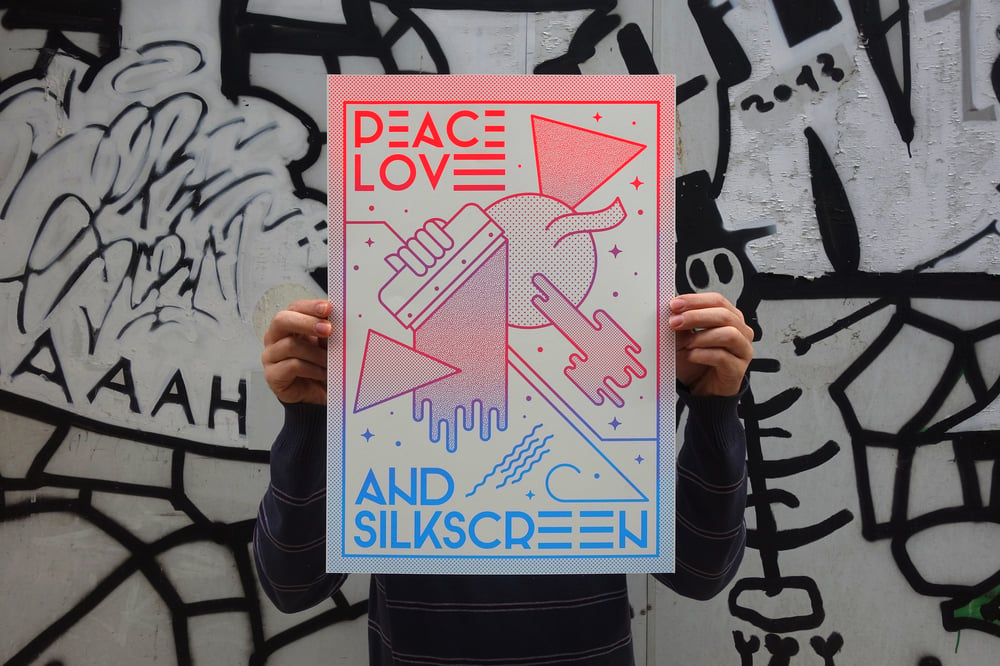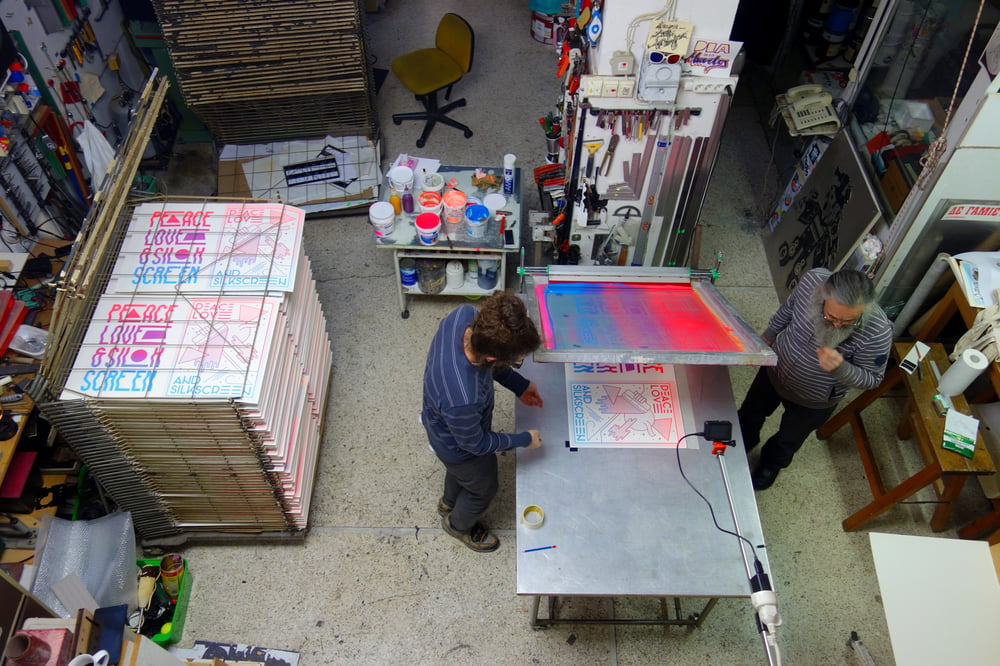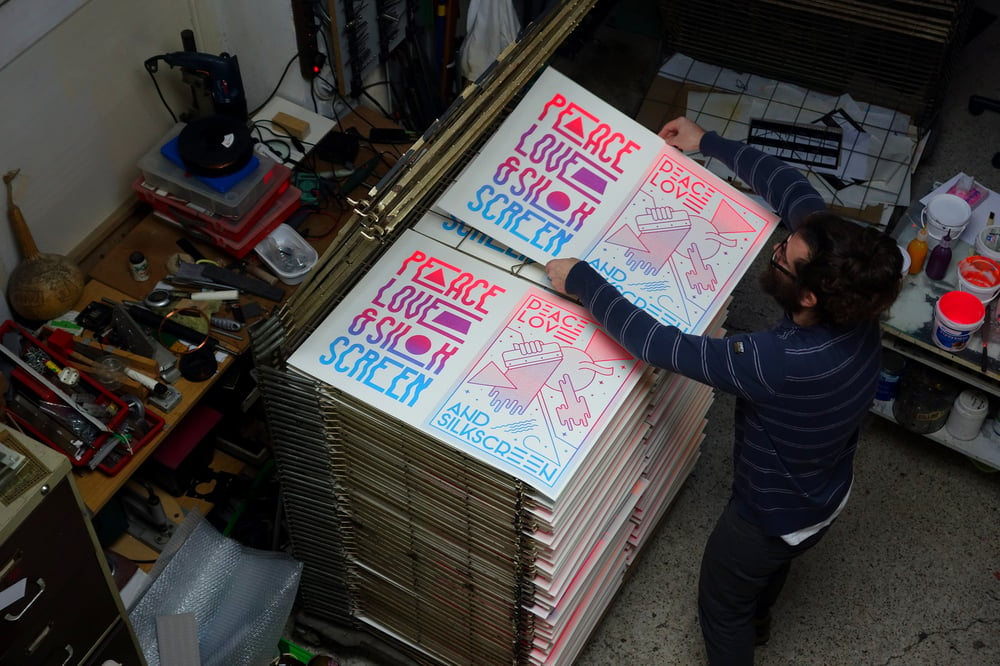 As screen printers we are noble craftsmen with a rock and roll attitude. We've paraphrased the classic Ian Dury song "Sex & Drugs & Rock & Roll" to make our own statement about our beloved art our greetings card of 2017. "Peace, love and silkscreen" is our quote and introduction to the world. Embracing our collaborative nature the design of the artwork was done by Dimis Yannakoulias. Since we produce high quality & limited silkscreen prints, we've screen printed with gradient (gradual change of color) the posters in different - signed and numbered - versions.
Screen printed poster on acid free paper 300gsm
1 gradient color / 35 x 50 cm / 2 different designs.
Signed in pencil by the artist. 2016.
- PLS / Typography / Edition of 50.
- PLS / Illustration / Edition of 50.
Note: Color gradients vary.
Designed by Dimis Yannakoulias
Screen printed by tind
Shipping will take place every end of the week.
Packs are signed for, packing is to our best intentions.
There is no insurance, nor refund in case of loss or crushed pack. If you require special handling and shipping please request. You can also use the option to "collect on delivery" if you are based in Greece, just email us at [email protected] .
PLS / Τypography

PLS / Ιllustration