Live Friday at tind / The Great Escape / Paris Kampouris / September 2020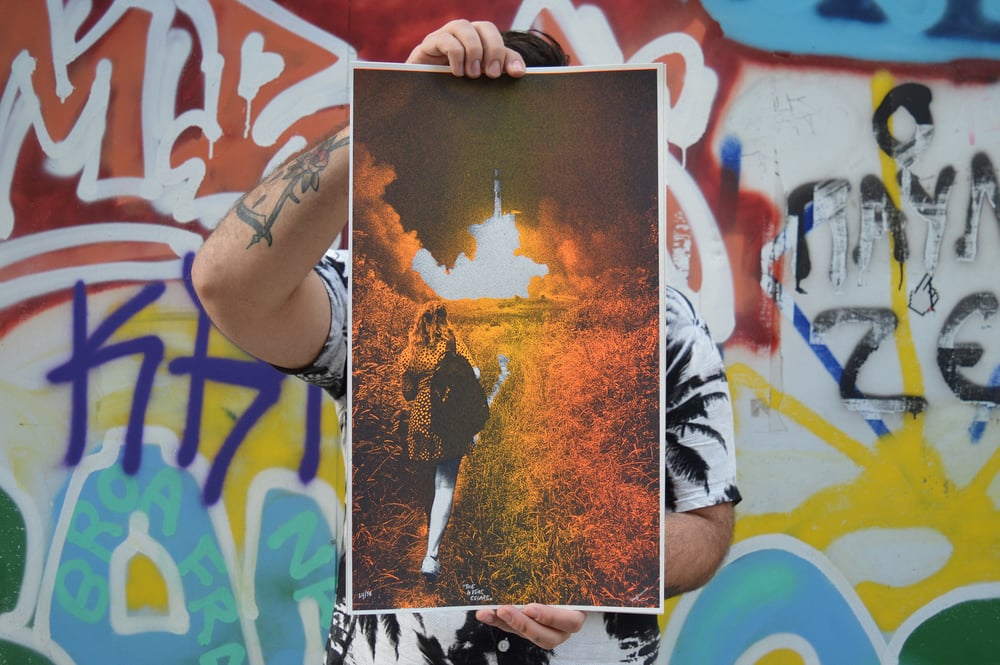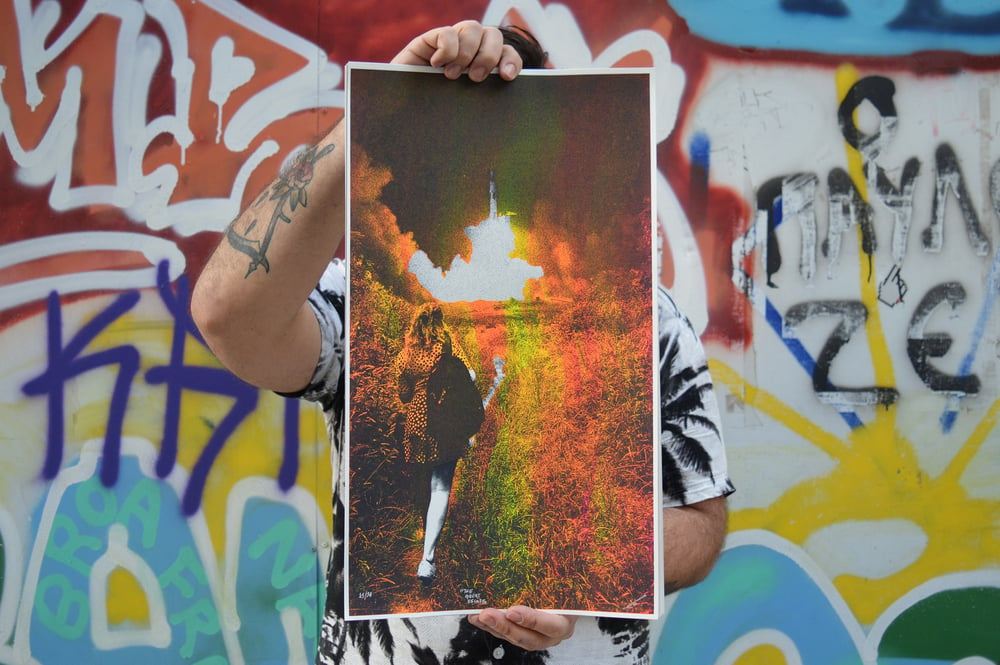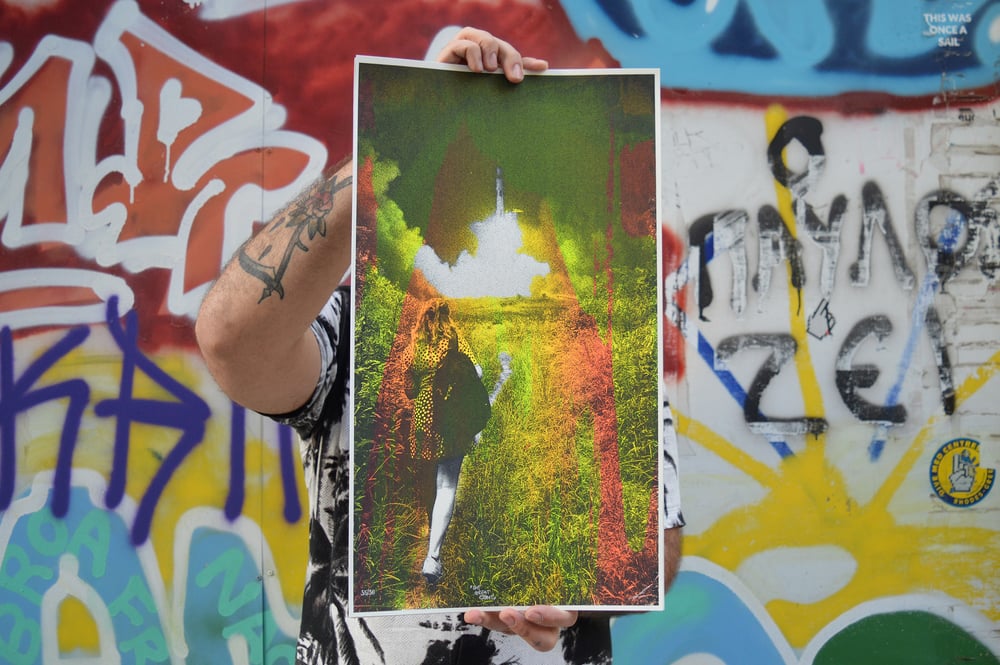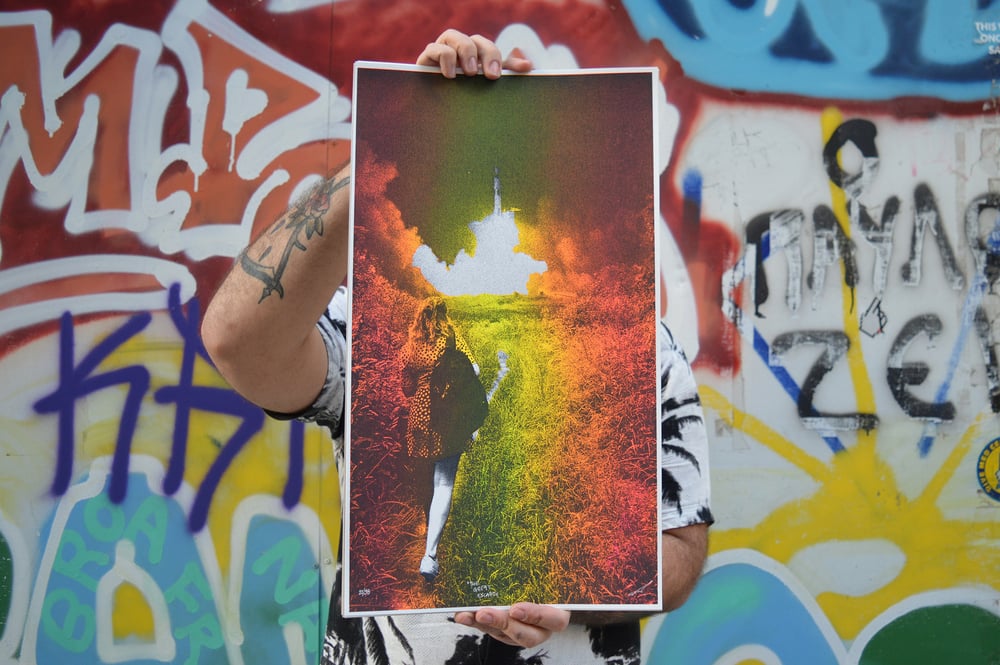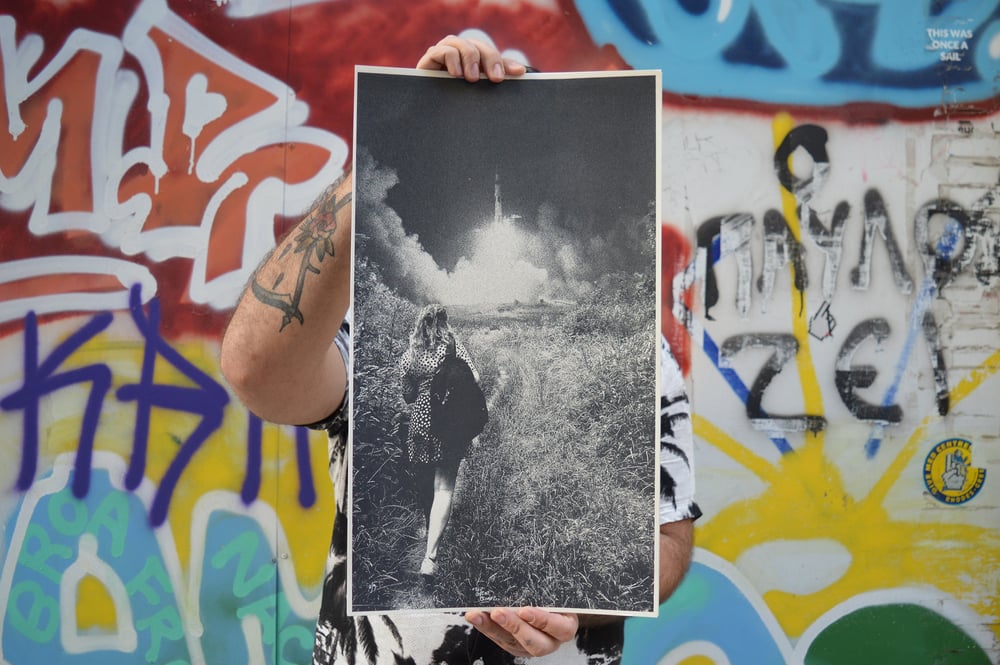 The Great Escape
-Oh huh, seems like we missed our rocket, baby!
Now, what are we going to do?
Is there going to be another one pretty soon?
-I really doubt it, to be honest.
We can ride a bus instead.
I dunno, catch a train or something.
-The weather's quite nice and the scene is chill too.
We can even just walk, now that I think about it.
-Well, walking is only going to take us a lifetime to get there so yeah why not?
-Better start walking then!
-What are you running to?
-What are you running from?
Screen printed poster on quality paper of various weights and types.
2 colors / 28.5 x 50 cm / 2 editions.
- 1st edition of charcoal grey & fluo orange of 8.
- 2nd edition charcoal grey & gradient fluo pink/fluo green & fluo orange of 38.
1 color / 28.5 x 50 cm / 1 edition
- charcoal grey of 9
Designed and screen printed by Paris Kampouris / escoparis & Manolis Angelakis / tind .
Packs are sent registered with courier for domestic shipping and with the national post office for international shipping. If you require special or different handling and shipping please request.
1st edition of charcoal grey & fluo orange of 8

2nd edition charcoal grey & gradient fluo pink/fluo green & fluo orange of 38

charcoal grey of 9