Free Market Economy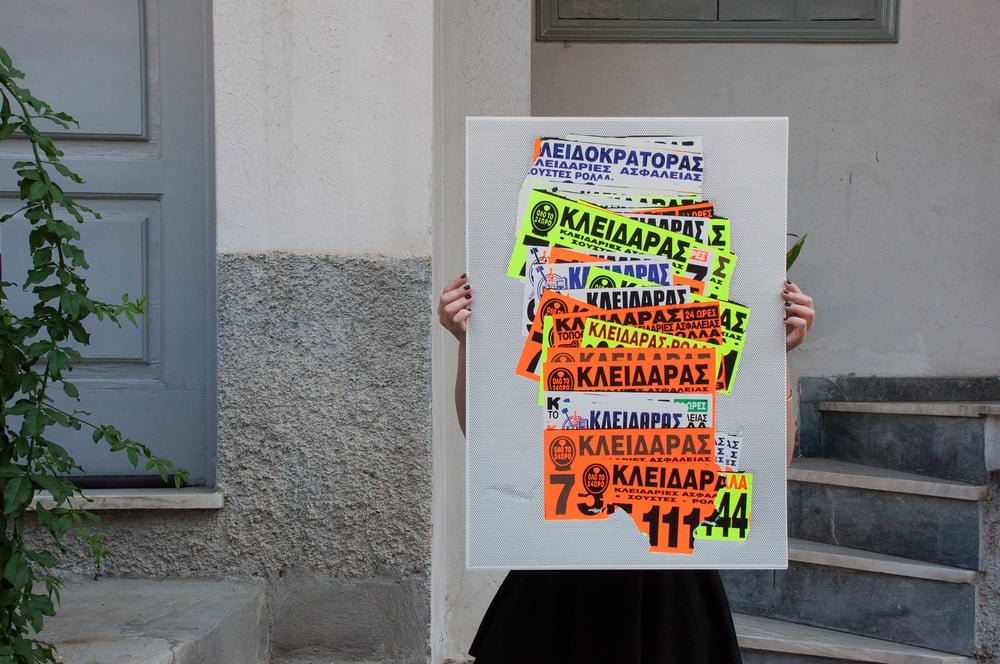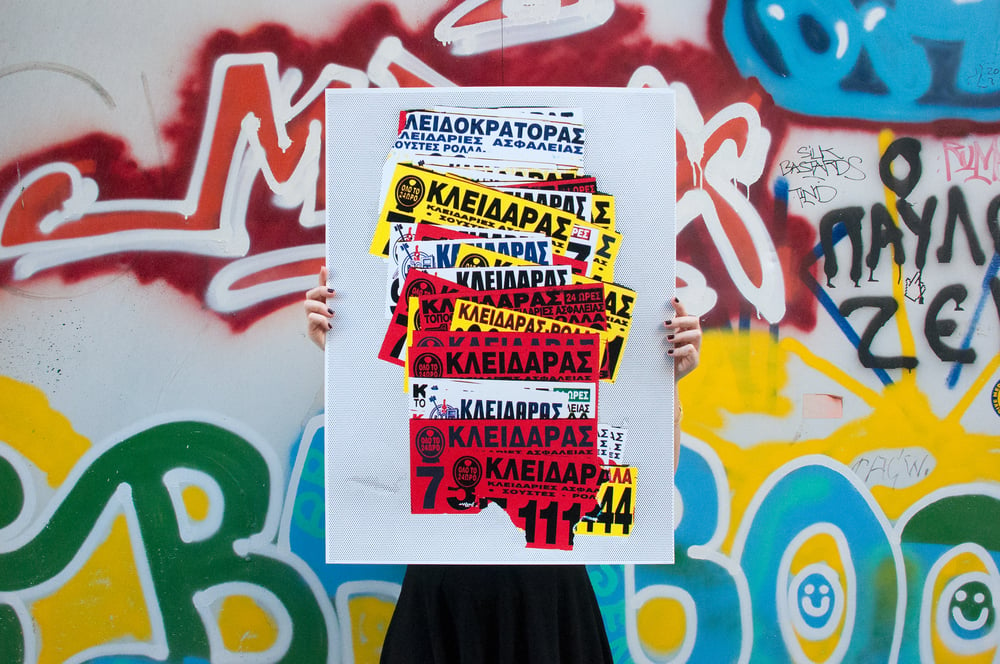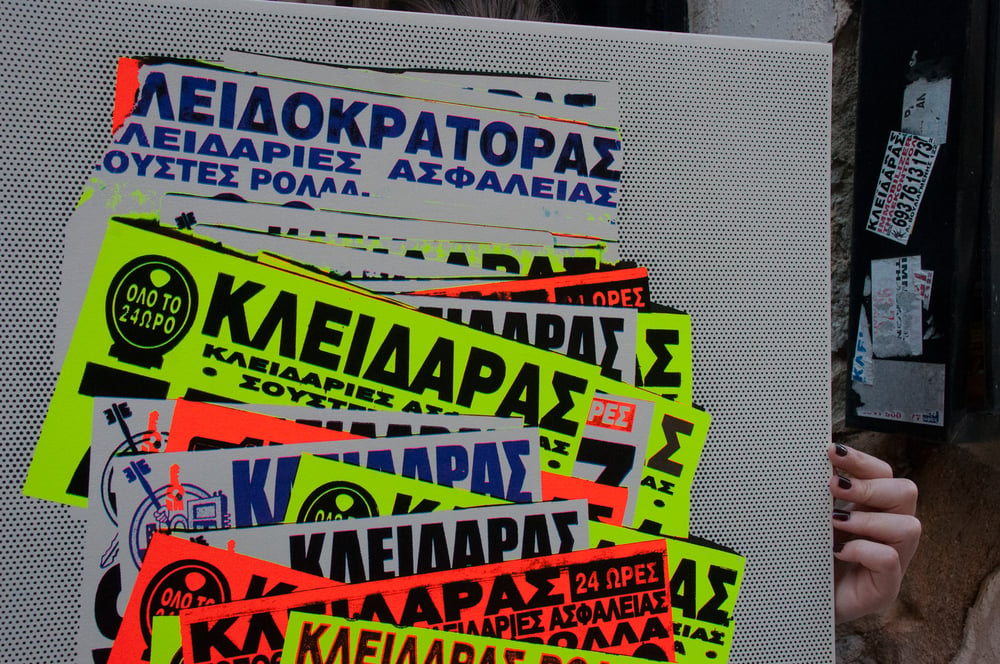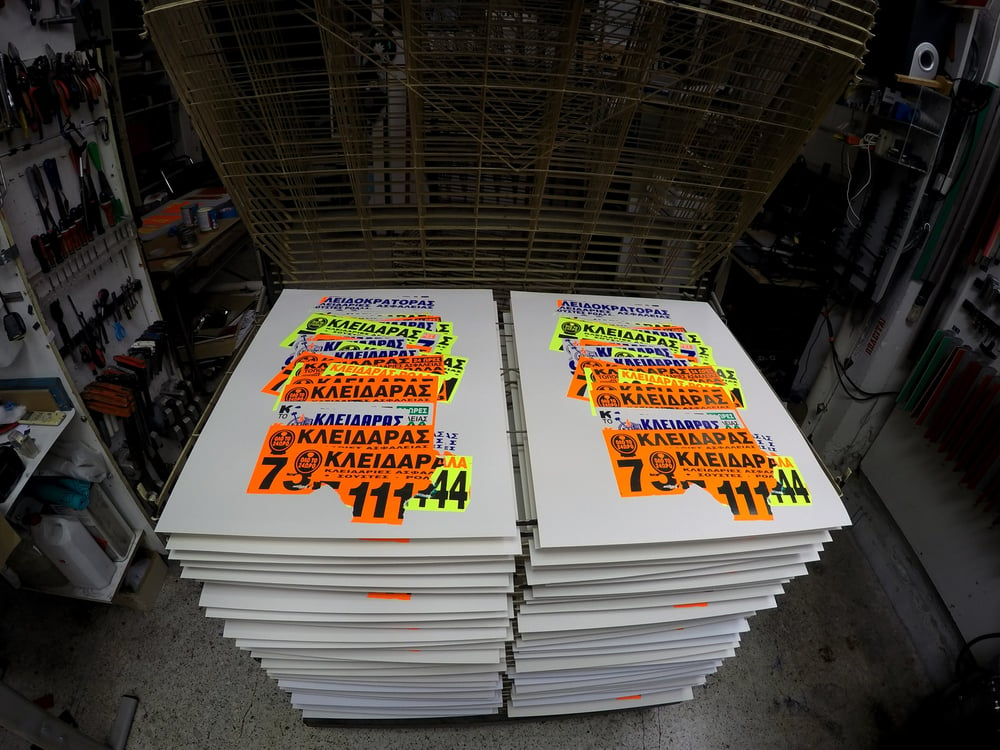 "Every Society Gets the Visual Environment it Deserves."
- David Carson
Design is a need of modern society. Once we raised walls we crafted doors which had locks and keys. From that moment we required the use of a professional locksmith (or a burglar).
Every society that has locksmiths have formed a different design language to communicate. In Athens, Greece it's has free market economy vibe, a day to day fit of the strongest clash. Stretched sans serif fonts, fluorescent colors forms a unique design in time and space.
This is how design gets the the visual Environment that it deserves.
--
The design is a tribute to the silkscreen American pop art and to the Greek locksmith.
A four colors poster 50 x 70 cm (19,7 x 27,5 inches) screen printed in two versions.
One with fluorescent colors (31 prints) and one with four colors processing colors (48 prints).
Check out process photos here
All prints are one of a kind, custom loved and modified like a non stop working process. Signed, stamped and with a special wish.
Packs are sent registered. If you require special or different handling and shipping please request.
Process version

Fluorescent version