Error is Superior to Art / Silkscreen Print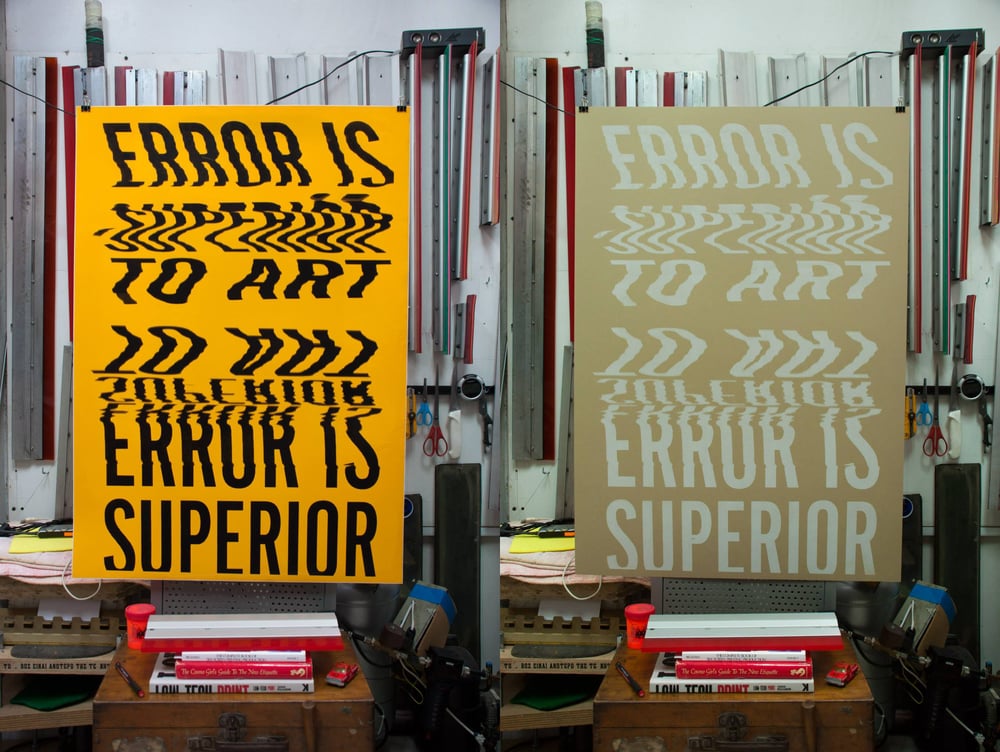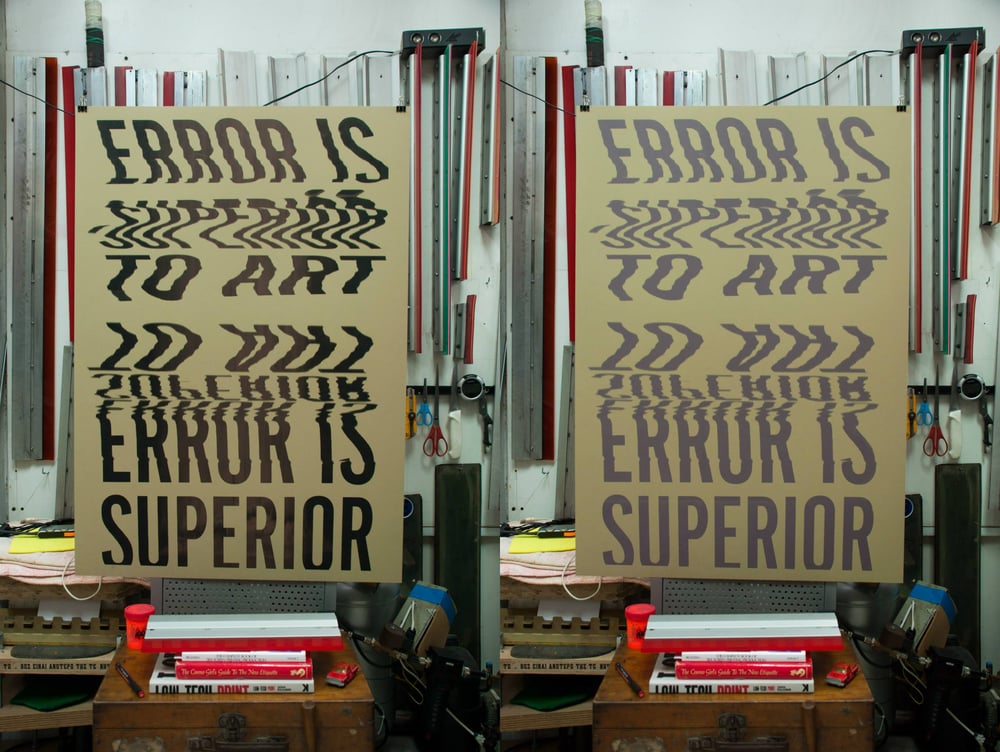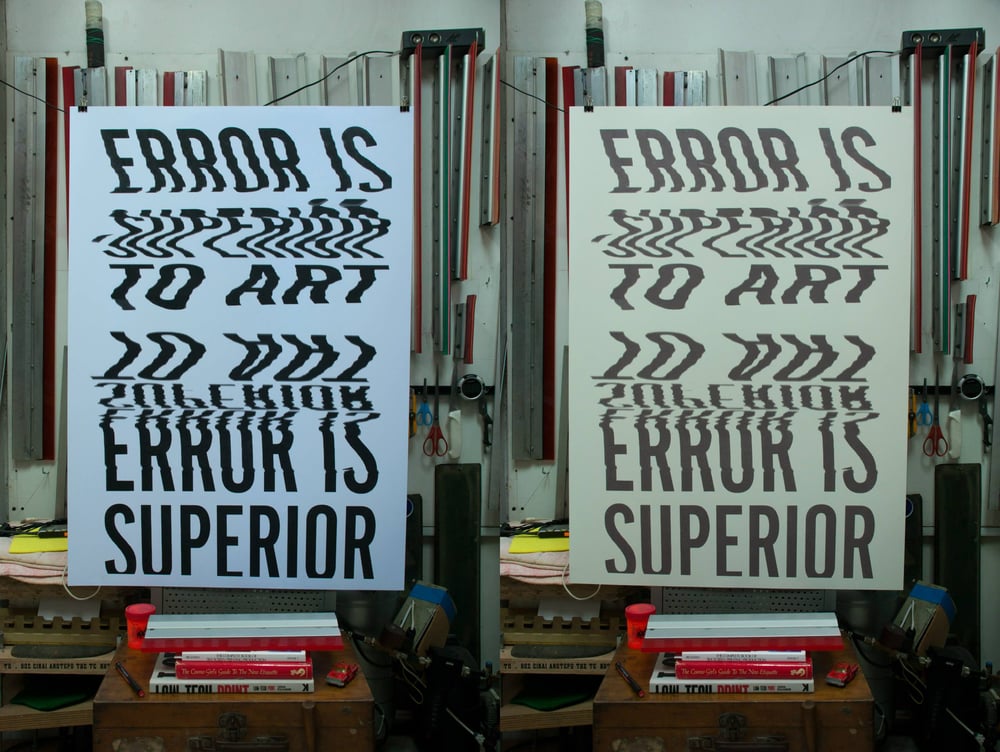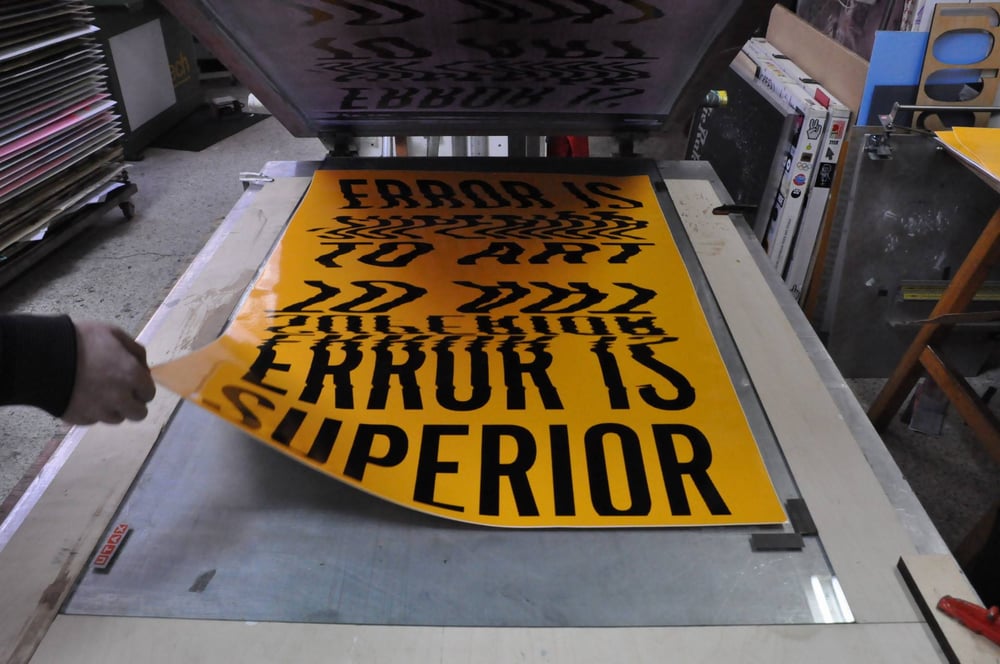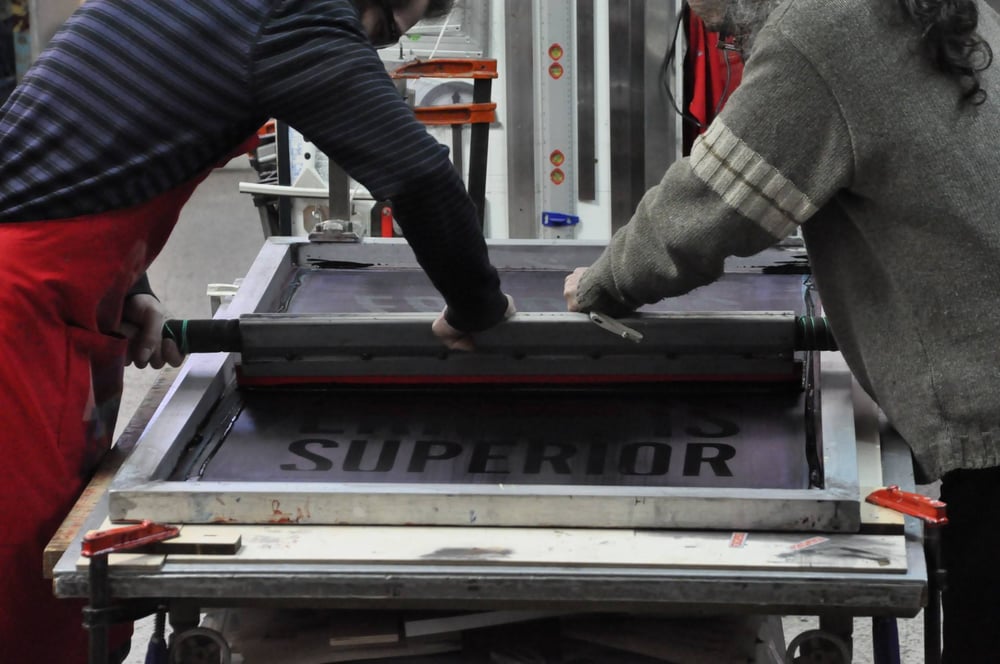 "Error is Superior to Art" is an ongoing print project that attempts to redirect the public's view and awareness to the value of printing errors and the magnificence intrinsic in them. It is a unique opportunity to change perspective and see something different from what you know so far.
A 70 x100 cm hand printed silkscreen printed poster in eight versions.
You can see all versions and choose yours here
Don't forget to specify your pick in your order.
Designed by Vassilis Georgiou
Screen Printed with love by Chrisanthos Angelakis and Manolis Angelakis aka tind
All prints are one of a kind, custom loved and modified like a non stop working process. Signed, stamped and with a special wish.
Shipping will take place every end of the week.
Shipping is signed for, packing is to our best intentions (double pack).
There is no insurance, nor refund in case of loss or crushed tube-pack. If you require special handling and shipping please request.
printed with love and stardust / 2014
All Error Prints / Please specify your pick