Django / Nearchos Ntaskas / Silkscreen Poster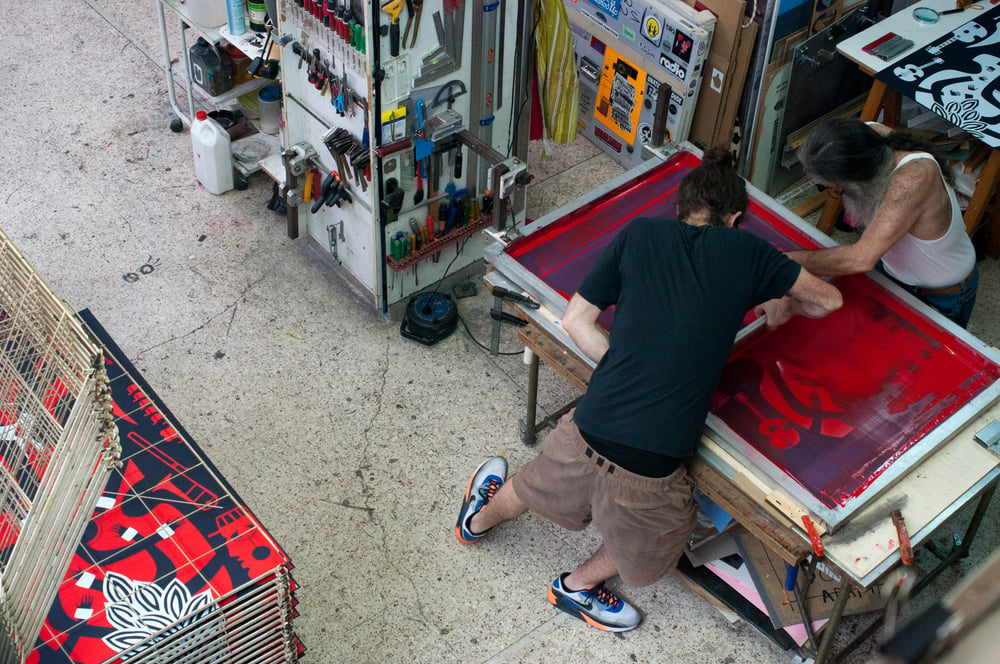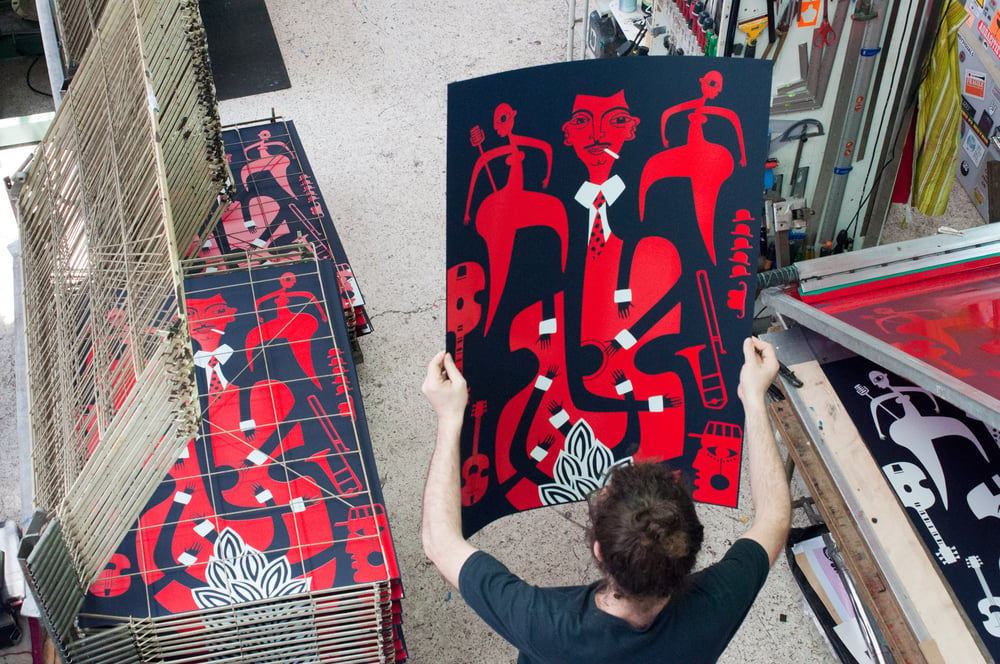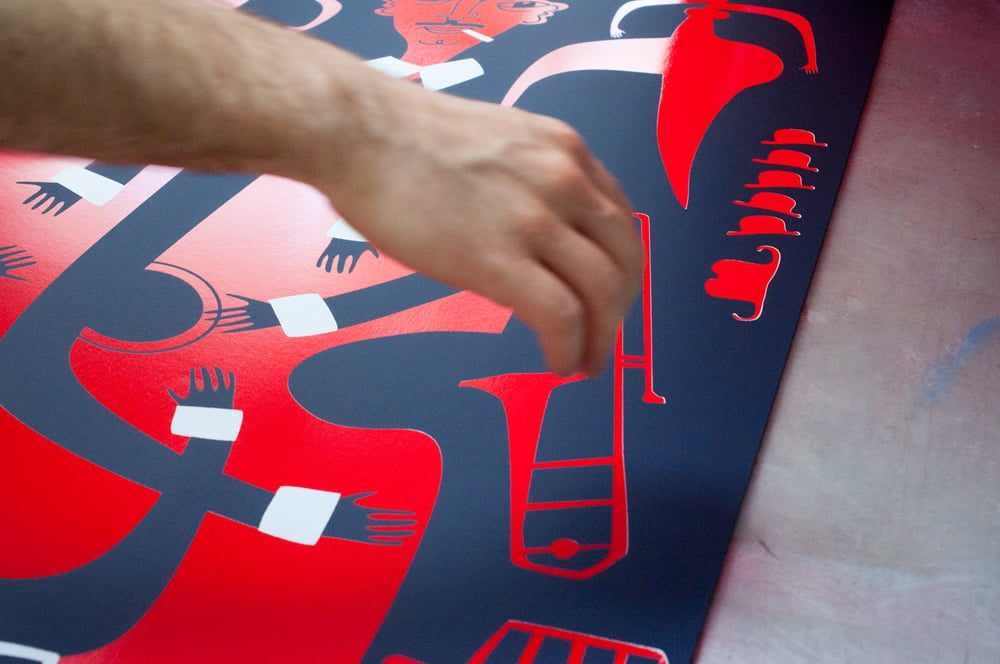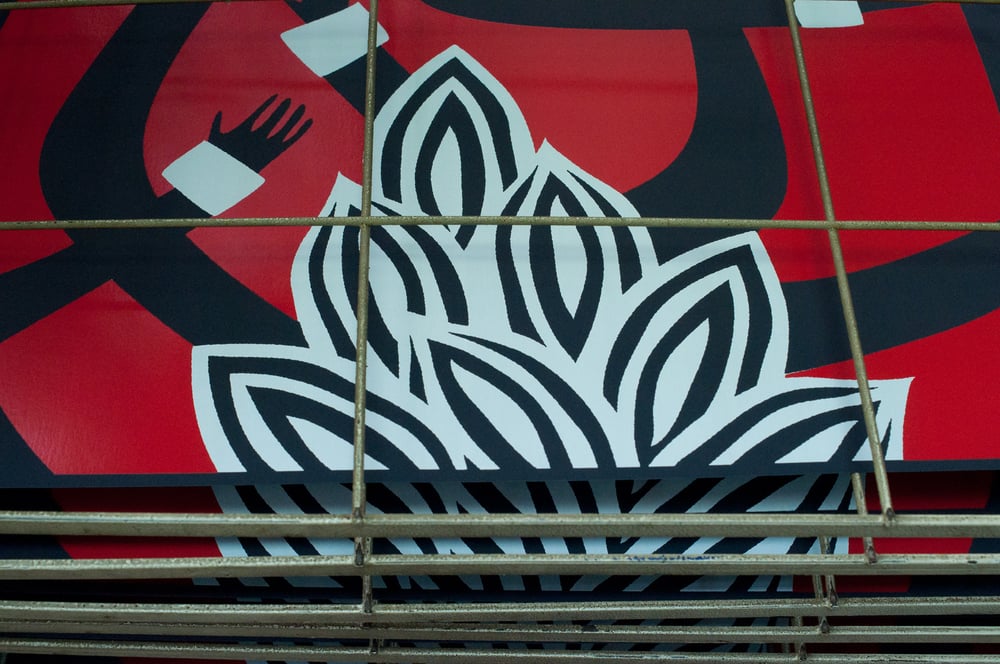 Reinhardt is often regarded as one of the greatest guitar players of all time, he was the first important European jazz musician who made major contributions to the development of the guitar genre.
Designed by the wonderful Nearchos Ntaskas.
His design was featured at American Illustrator 33.
Screen printed with love by Chris and tind
Hand printed / 70 x 100 cm (27,5 x 39,3 inches) / 2 colors on 300gsm Curious Skin dark blue / run of 90
See print process here
Shipping will take place every end of the week.
Shipping is signed for, packing is to our best intentions.
There is no insurance, nor refund in case of loss or crushed tube-pack. If you require special handling and shipping please request.
Tweet