Aesop's Fables With Morals / Silkscreen Book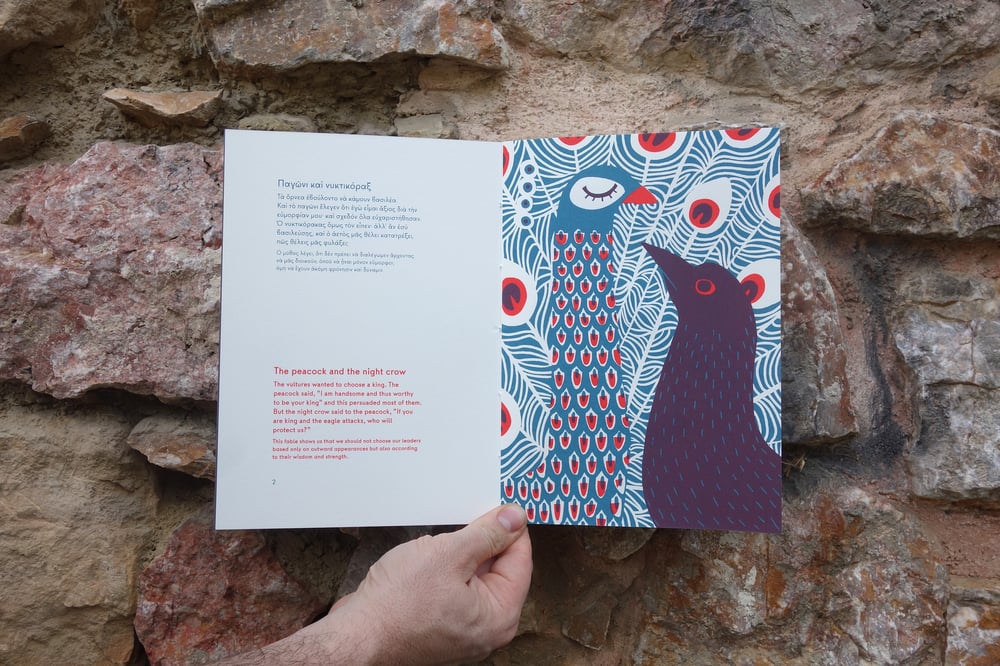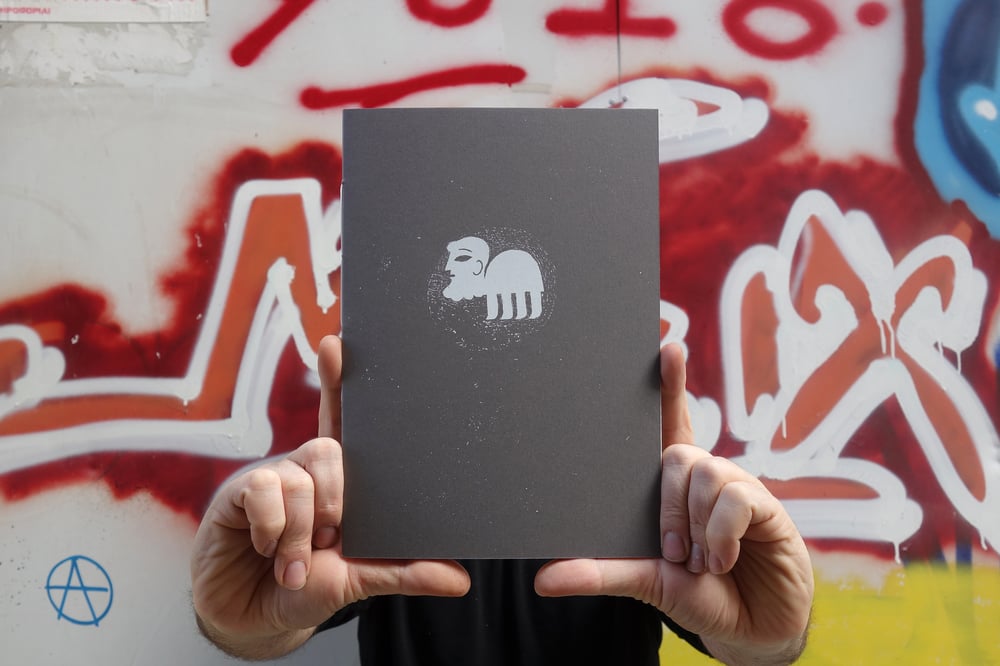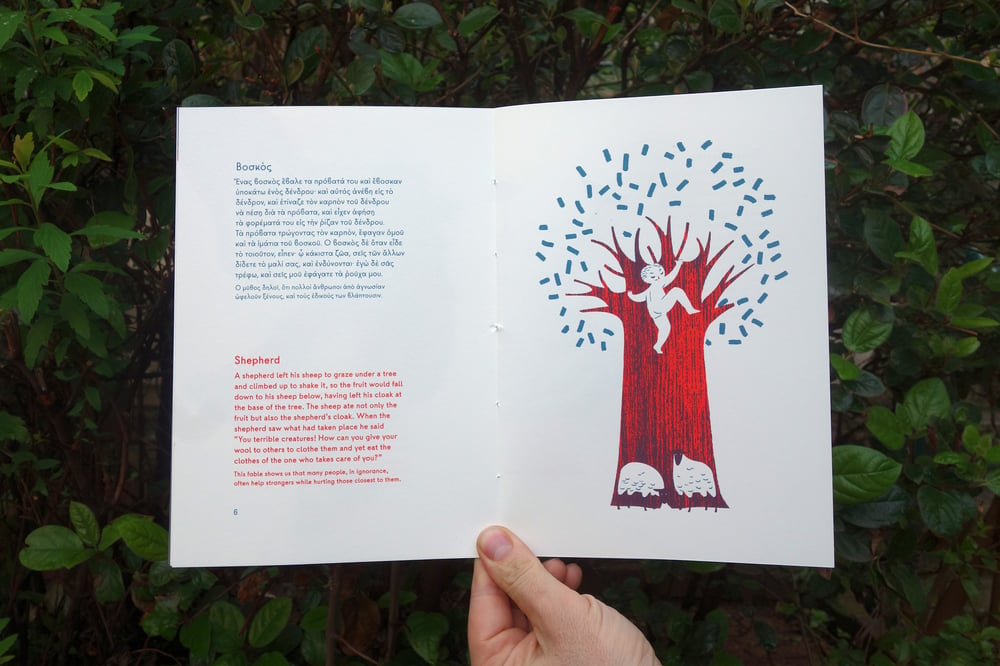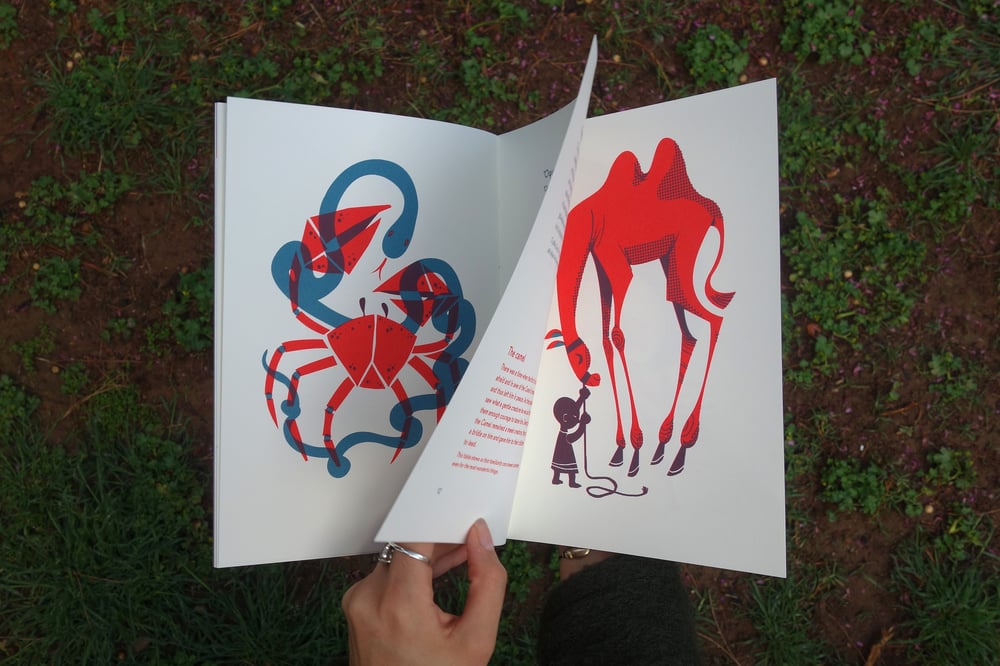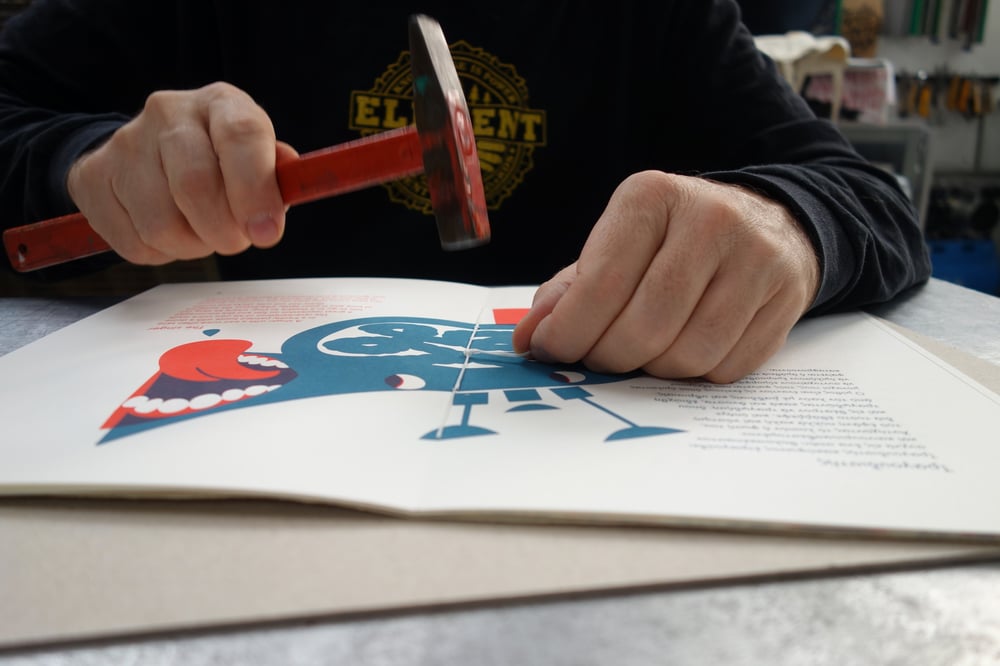 What dreams may come.
A project 5 years in the making.
This booklet, based on the publication Aesop's Fables with morals, published by Phoenix printing house, Venice 1877, was translated into English by Marietta Kallona, illustrated by Costas Theoharis, typeset by Vassilis Georgiou with the fonts Lachesis and Futura, silkscreen printed by Chrisanthos and Manolis Angelakis, on Munken Pure 170 gsm paper, in two editions, one of 100 numbered copies, and one of 100 numbered copies with handmade paper for the cover by Marietta Kallona & was handbound in Athens, in 2018.
Packs are sent registered. If you require special or different handling and shipping please request.
Standard / Edition of 100

Handmade Paper Cover / Edition of 100